In every ventures life-cycle there comes an inevitable point when the venture needs to make a strategic shift in its go-to-market (GTM) plans. When the "shift hits the plan", you will be the one who will lead your team through a successful pivot. Oftentimes these decision points are driven by exogenous factors and not necessarily by anything that the venture has done, or failed to do. How can you pivot without negatively impacting your employee's enthusiasm, drive and mood?
When the shift hits the plan, plan it, inform your employees and then make it happen. Manage the perception of this shift internally through clear communication. Help mitigate any despondency or anxiety associated with this change in plans by answering any questions your team may have. A great venture leader will prep his/her team up front so that they expect that a pivot or several will be forthcoming and necessary for the success of the project. Course corrections are natural in life and in business; how they are executed can make a huge difference to the success of the venture. One epic example of this is Twitter's pivot from Odeo. 

Is it Time to Shift? Knowing When the Time is Right
The first step in surviving the pivot is to recognize that the venture indeed has arrived at a shift in plan event or a pivot moment. As ventures need to be single-minded and heads-down focused on execution to ensure success, it's not surprising that a venture leader and their team's biggest failure point is often not recognizing that a pivot has indeed hit the business. So where should a venture leader and her team go to discover if indeed a shift is happening or has already happened?
Clearly the marketplace will give a venture team a good idea, provided the team is listening. By talking to current or perspective customers and listening to them, you will understand their current needs, concerns and issues. If these have changed since the venture began, then you need to be prepared for a current or impending shift. However, it can be easy to miss market cues, especially since the subtlety with which these hints can arrive may make separating the signal from the noise more complicated.
As a result, shifts may not be readily apparent until well after the fact, making the response more a difficult defensive reaction rather than a proactive one. How can you avoid this pitfall? One of the keys to recognizing that a shift in the market has indeed occurred is to constantly be vigilantly watching for pivots in the marketplace and keep your antennae up for these types of changes.
Finally, don't forget to use your industry partners and even competitors to help you identify pivots. Doing so allows you to leverage the awareness and insight of multiple companies in the market to help identify these pivots, instead of relying exclusively on your own team. The way to leverage the marketplace is through industry trade-shows, events and gatherings, where you can see what's happening in the market collectively and learn from these events to identify and subsequently react to pivots in the marketplace.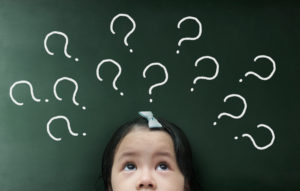 How Does This Shift Impact my Venture?
The next step to consider is to examine what the shift or pivot means to your venture. The way to analyze the impact of a shift on the venture is very similar to the way one identifies a potential venture in the first place as identified in two of my other blogs entitled Choosing Your Next Venture — Three Key Steps to Success and Why Venture Leaders are Investors and Time is Their Most Precious Asset. When looking at the shift in the market place, the venture leader and their team, needs to consider the following:
What impact does this shift have in each industry/vertical market we are in or targeting?
What impact does this change have on my customers?
What impact does this shift have on the larger ecosystem in each industry?
Is this pivot a disruptive event across the entire vertical?
Does the shift provide new market opportunities for my venture?
Does it represent a competitive or other type of threat? 
What weaknesses in the marketplace does the pivot expose?
What are my new strengths in light of this pivot?
By considering each of these aspects of the shift, the venture leader is able to understand the 360° impact of a pivot on their venture. After you've come to a complete understanding of what the pivot means to your venture, your industry, your customers and more broadly the economy, you can you take the next step of assessing and planning how your venture will respond to the pivot.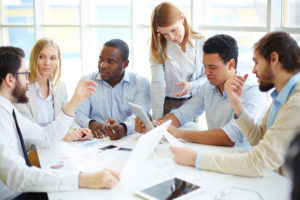 How Should Your Venture Pivot in Response?
The next thing to consider is how the venture should react to the pivot in the market place. Once you've got an understanding of how the shift impacts the venture, the next thing to consider is what the venture should do in the market as a result of the pivot. Ultimately the answer to this question depends upon the nature of the shift in the market and its ramifications on one's organization.
For example if the shift is seismic in nature (e.g. the internet, IOT, AI, etc.), then this type of change clearly forces a re-think of the venture's business model, product line and all aspects of the venture and may result in an entirely new venture coming out of the pivot. If the shift is more incremental in nature (e.g. tapes to CDs, desktop to laptop, the rise of organic foods), then the venture can take a more moderate approach by thinking about how to modify the venture's GTM approach to address these changes.
There isn't a one-size-fits-all approach to analyzing a shift in the marketplace to identify changes that can be codified in a blog post. The reason for this is because each shift and every venture as a combination are unique and so each venture needs to determine for itself how to think through the ramifications of a pivot in the market and how to respond. Examining the impact of the shift in the market and your customers is another good lens from which to view the pivot to determine what your venture should do.
What I mean is, if the pivot is affecting the overall ecosystem in your clients' industries, disrupting every part of the value chain, like Uber, IOT or AI, then you'll want to think through how your venture can facilitate your customers transition through this disruptive change to make them and your venture more successful as a result. Alternatively, the impact might be limited to one step or part of the value chain for your customers, such as the ubiquity of the internet, the move to mobile or the emergence of omni-channel. This can create an opportunity for your venture to step in and provide value to your customers by enabling them to successfully navigate this particular pivot or challenge their business faces.
Finally, when considering how your team should respond to a shift, look at your venture with a critical eye. Focus on a typical SWOT (strengths, weaknesses, opportunities, and threats) analysis of your venture with respect to the pivot. Determine what aspects of your venture can contribute to its success in the market based on your strengths and the new opportunities the pivot provides in the market. Simultaneously be cognizant of the venture's weaknesses and the subsequent potential threats to your business as a result of the shift in the market place, as other ventures will more than likely be looking to capitalize upon those themselves.
Each venture will inevitably face pivot points in its life-cycle, some more than others, but given the bleeding-edge nature of most venture's and their businesses – it's unlikely a venture will make it to $100MM or $1B without experiencing a few if not many pivots. Successfully adapting to these kinds of shifts in the plan is the true litmus test for a management team and their ability to lead a venture to a dominant market position and a profitable business.
If you have any questions, please drop me a note. I'd be happy to provide you with advice and guidance. Please read and share all my blogs at LeadingVentures.com.
About this blog – The goal of this blog is to share my experiences, to capture and reveal valuable insights, and to draw from my serial entrepreneur-ship through 7 ventures over the past 20 years. I have encountered many impressive entrepreneurs along the way and I hope to share our collective experience with you to help teach and perhaps motivate you to launch your own B2B or B2C enterprise.
© Jitin Agarwal – All rights reserved. This blog is property of Jitin Agarwal and leadingventures.com. Unauthorized use and/or duplication of this material without express and written permission from this site's author and/or owner is strictly prohibited. Excerpts and links may be used, provided that full and clear credit is given to Jitin Agarwal and leadingventures.com with appropriate and specific direction to the original content. For this blog, in instances where other previously copyrighted content, trademarks or brand references are used and noted as such, the author disavows any ownership claim, trademark, copyright or intellectual property ownership of these items and they remain the property of their respective and original owners, their inclusion in this blog is merely for illustrative example purposes only.
(Visited 109 times, 1 visits today)